5 Critical Success Factors for Lean Deployment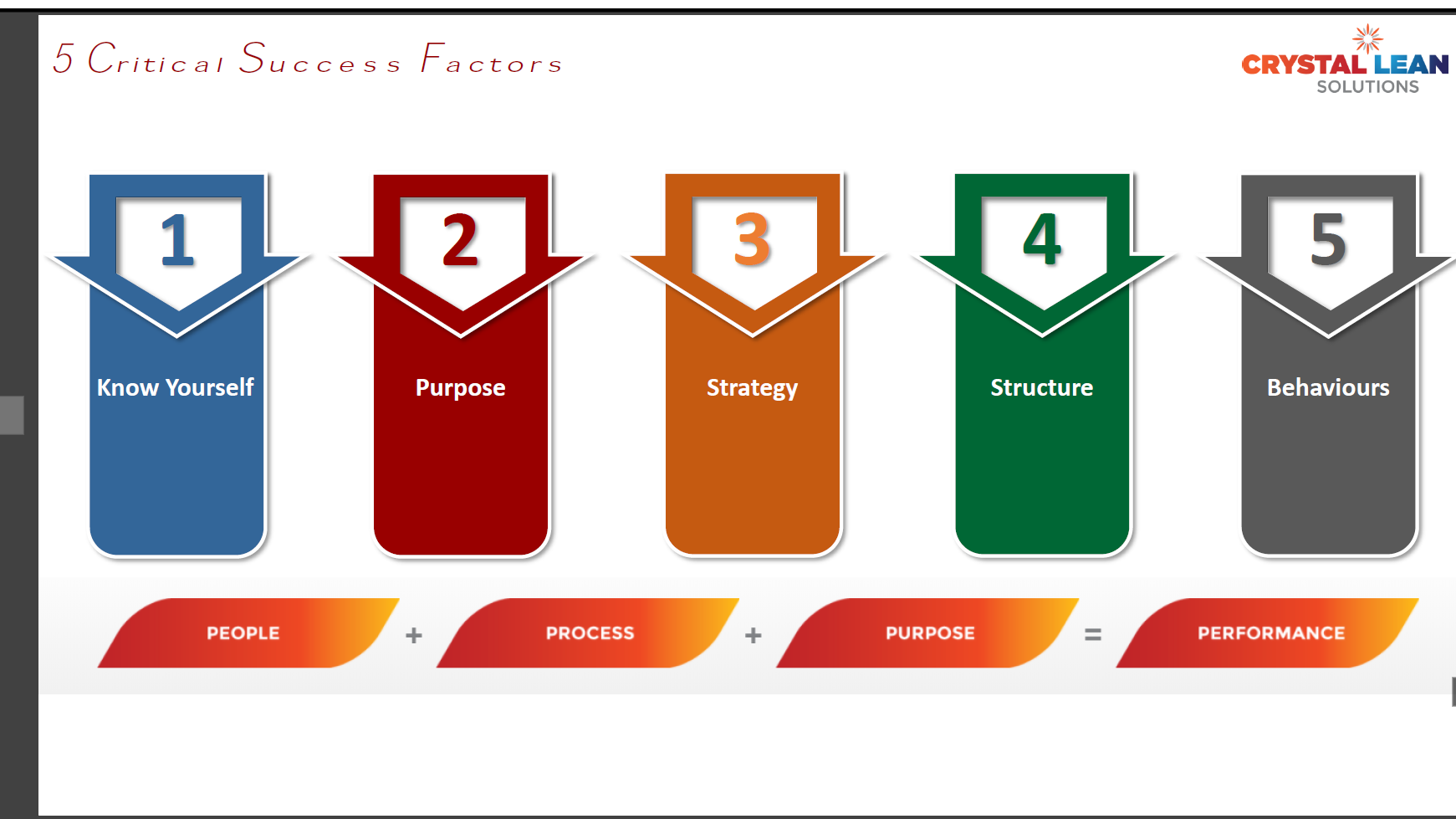 Are you in the middle of your journey and wondering where to go next? There are various ways to take you on that journey that go beyond tools and techniques to deliver real fundamental business transformation and realise your growth strategy. These valuable ways explore where change starts from and how-to manage that change. From an understanding of change, one can then investigate the critical success factors fusing people and process together to deliver a company's ultimate vision. This approach is one of our driving passions at Crystal Lean Solutions.
These can act as a catalyst to fundamentally change the future of your business. Want to know of what these steps are?
Click here to download a recent presentation we did that indicates the 5 Critical Success Factors for Lean Deployment.
If you are interested in finding out more on how Crystal Lean Solutions can help you on your Lean Journey, drop an email to info@crystalleansolutions.ie or phone 087 6226899.
'Your Partner in Lean Deployment'.