Trip to India – Diary from a HOPE Student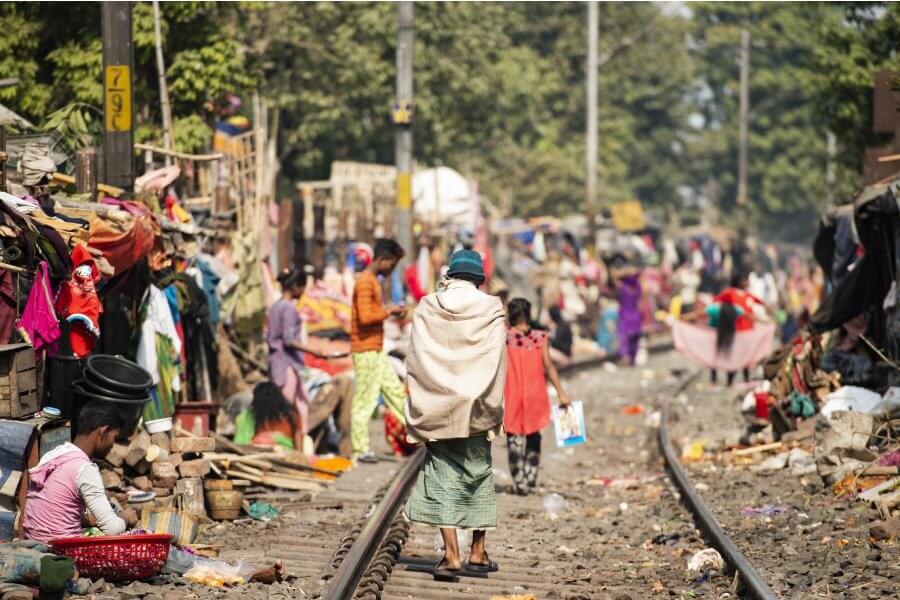 For the past 3 years, we have provided sponsorship to the HOPE Foundation, which provides an opportunity for a teenager to travel to poorer countries on work experience.
Who are HOPE Foundation?
HOPE Foundation is a registered charity that works to free children from lives of pain, abuse, poverty, child labour and darkness. Living on the streets, children are exposed to unthinkable physical and sexual abuse. These kids are forced to work from as young as five years old to earn money for food and so because of this they cannot go to school.
Holly Grehan, 4th year student from St. John the Baptist School, Hospital, Co. Limerick went to Kolkata this year with the HOPE Foundation.
Below is an article Holly provided us with to share with you.
Our Experience of Kolkata
"Just over a month ago we were jetting off to the city of Kolkata, India.  Along with a hundred other students and leaders we made on the 14 hour journey to the West Bengal state with HOPE Foundation. The HOPE Foundation's main objective is the protection of children who live in the streets and in the slums of Kolkata.  Currently they support sixty projects, such as creches, preschools, medical clinics and homes.  We undertook the fundraising initiative just under a year ago and the day of departure came around so fast.  We were on our way to Kolkata!
Upon arrival we were hit with the intense heat as well as the constant beeping of the bustling city.  Throughout the week we visited the Hospital, the Girls and Boys' homes, the schools and creches all set up by the HOPE Foundation.  For lunch some days we went to the HOPE Life Skills café.  This is a Centre which provides high quality vocational training for young people in the areas of Food and Beverage Production, IT, Garment construction and Beauty.  We got a city tour of Kolkata including a walk by the Hooghly river, attended Easter Sunday mass at Mother Teresa's tomb, watched a Cricket match, visited Jain and Birla temple and haggled in the markets.  One morning we had a cultural visit to Shri Sikshauatan School which is a private fee paying school which provides education for more than 10,000 girls.  There we watched and performed Indian dance, singing, karate and learned about the Indian culture.  We also had a sari night and got henna tattoos which was great fun too.  It really was a jam packed week!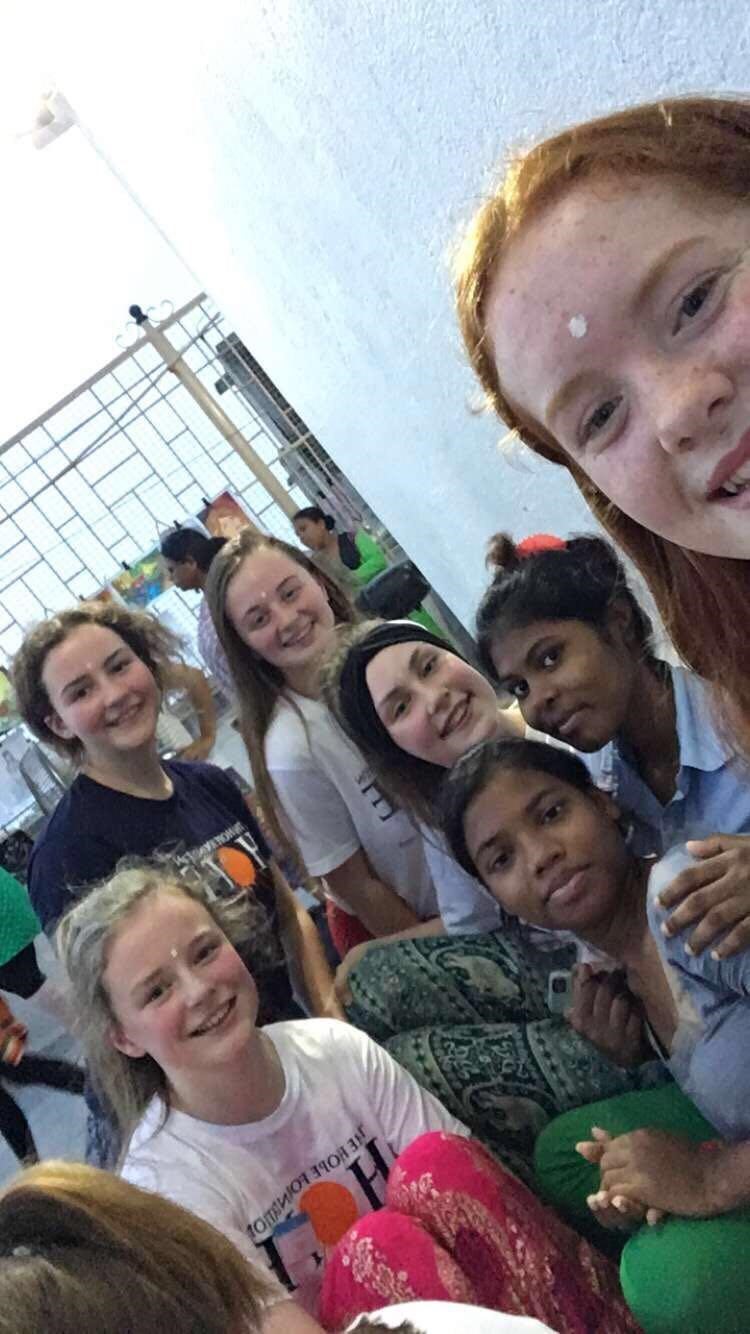 We all found the hardest part of the trip was visiting Bhagar Creche.  This Creche is located in the heart of a slum and dumping grounds.  Around sixty preschool children from the ages of two to six are provided with basic nutrition and education here each day.  As we made our way to and from the creche we saw close up the awful living conditions.  There was rubbish everywhere with animals roaming the streets and rooting through rubbish.  Every time we walked down the street a lot of children and mothers would run up to us and wave.  It was amazing to see that the people were so friendly and happy 
despite their circumstances.  It really taught us to be grateful of what we have and appreciate the things we take for granted such as education, housing and good sanitation.
We are so grateful to have got the opportunity to travel and work with the HOPE Foundation.  It was such an eye opening experience which we will never forget.  We created unforgettable friendships and memories with both the people of Kolkata and our fellow Irish Students.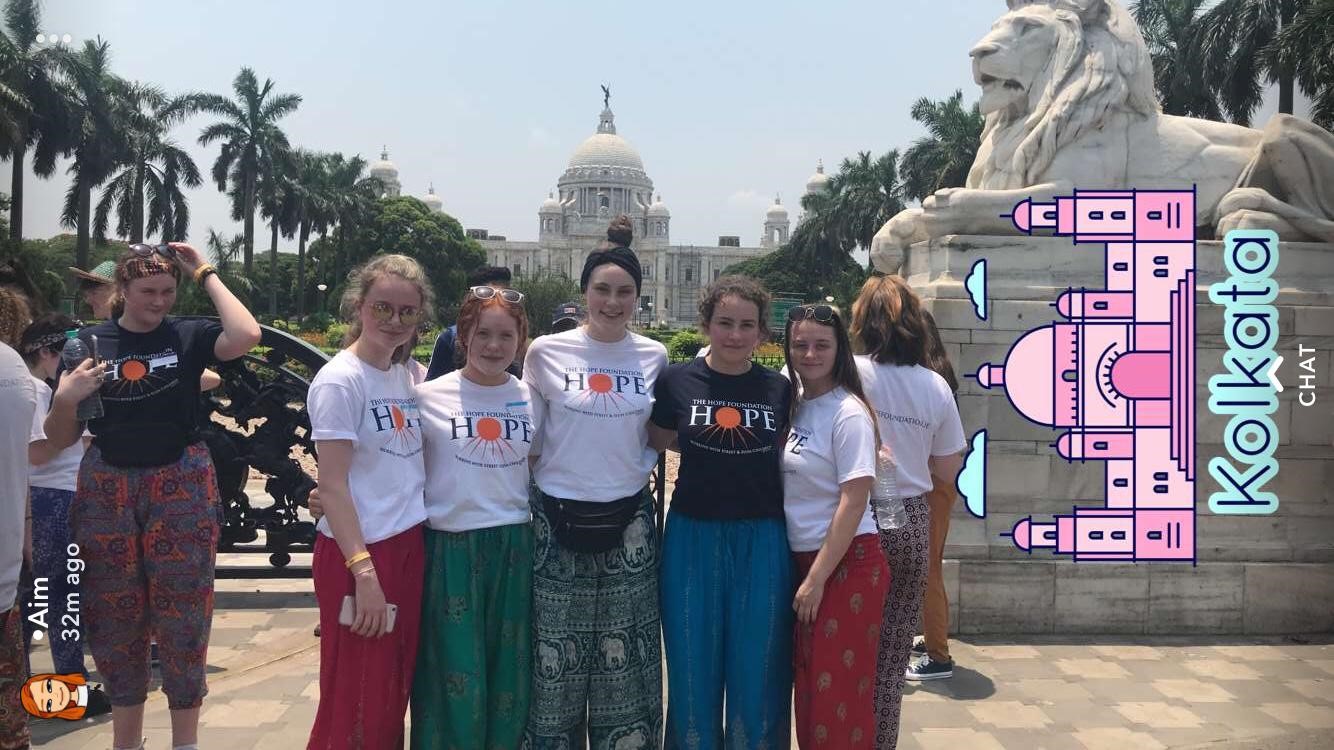 All the months of fundraising were worth it for the most rewarding journey.  In total we raised just over €12,000 for the HOPE Foundation.  We got to see first hand how our fundraising helped those benefitting from the tremendous work of the HOPE Foundation.  We would like to take this chance to thank everyone who helped or donated in any way: business sponsorship, bag packing, in Supervalu, Dunnes and Tesco; buying HOPE chocolate bars, fundraisers in John the Baptist Community School, cake sales in Primary Schools, attending our tea party and colour run.  This experience would not have been possible without the generosity and support of the public, our families and friends.  We hope to return to The City of Joy in the near future.
By Sarah Looby, Áine Flanagan, Amy McGrath, Leah O'Shea, Holly Grehan."
Thank you to Sarah, Áine, Amy, Leah and Holly for this article.  We are glad we could be a small part of supporting your trip with the HOPE Foundation.
Should you wish to donate to the HOPE Foundation you can do so by clicking on Donate above.