5 Key Insights from the Lean Productivity and Continuous Improvement Summit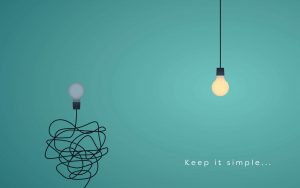 The inaugural Lean Productivity and Continuous Improvement Summit was held in Dublin on January 31st 2017. Thirty-eight speakers from industries including Pharmaceutical, Infrastructure, Food, Infection Management, Treasury and a County Council presented. The key theme from the presenter was "Keep it Simple" in terms of Lean deployment and here we summarize the 5-key learnings from the Conference.
1. Identify Key Leading Metrics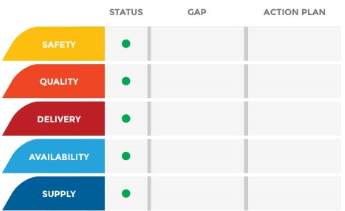 To  manage your business effectively, be clear on the key metrics that will have the biggest impact. What do we want your people to focus and improve on? All sectors highlighted examples of metrics. Keep metrics simple and easy to understand.
2. Use Visual Boards to Track Your Daily Performance
Once you have identified the key metrics to manage, set up Visual boards in a central location and track performance daily. Identify metric, unit of measure, target and a box to input actual performance. Keep board simple, easy to use and easy to understand.
3. Use Teams Huddles to Manage Daily Activities
When tracking the right metric daily, organize a cross functional group to review performance. This group will focus on understanding the entire process and identify actions and owners to close any gaps in performance. Business Improvement Manager, Nicole Preston from Balfour Beatty, and Eamonn Redmond, Operations Manager at Lily O'Brien, both spoke of the benefits of the team huddle with examples. Keep team huddle meetings short and simple.
4. Train Your People Well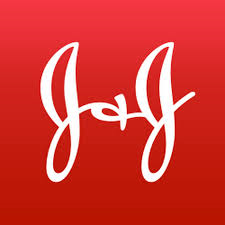 Staff training specialist Laura Flanigan, from Johnson and Johnson discussed the importance of training your people, effectively. She highlighted the Training Within Industry approach for job instructions. This included identifying what is critical to know and how to present and demonstrate information effectively to the trainee.
5. Lean is for Every Organisation, big or small
Robert Hernan Senior Executive from Enterprise Ireland presented on Lean for organisations with less than 10 people. 41 companies have utilized Lean in the last 12 months. Cost savings results ranged from €8,600 to €151,000 and capacity increases from 10 to 100% were demonstrated. Lean can enable improvements in all sizes and ranges of organisations.
To find out more about any of the above, click here