Our Learnings from The 7th Annual WIT Enterprise Excellence Forum
Recently we attended and Maria & Christy also presented at the WIT Lean Conference. As part of our own learning journey we attended a number of different presentations on the day. As a team we have put together this blog, a summary of our key takeaways from the day.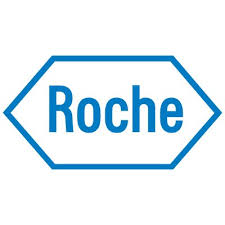 Company: Roche Ireland Ltd
Presenter: Paddy Jones & Colleagues
Title: Creating an Environment for Learning Through Lean
Overview & Key Learnings:
Roche provided an overview of the OPEX approach they are using over the last 3 years following an announcement that the plant will close in March 2020. At that time, approximately half the workforce was laid off leaving approximately 125 people in place. Roche worked on ways to sustain the improvements brought about by earlier Lean and Improvement projects.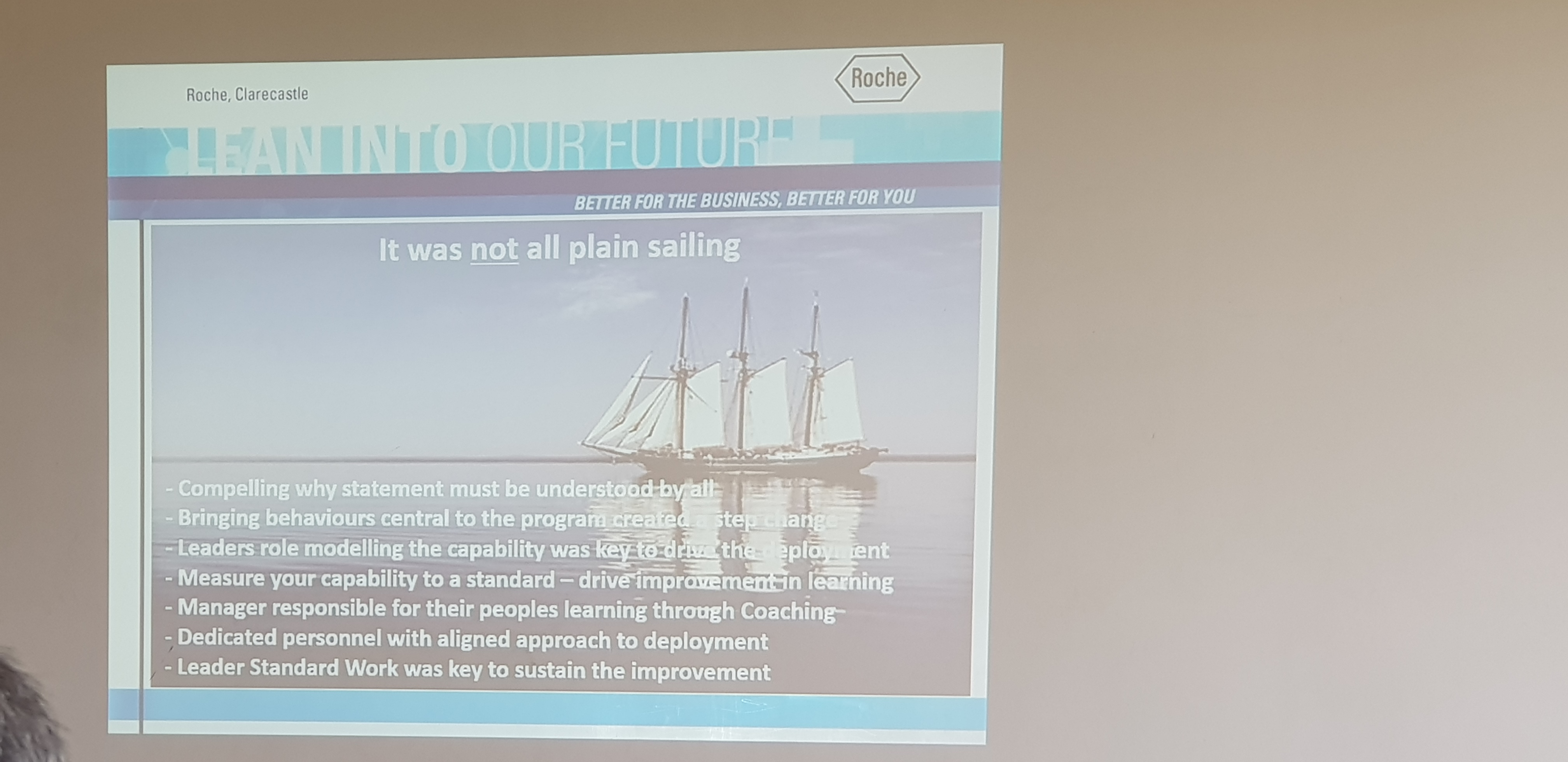 They adopted a 4-pronged approach: Visual Management, A3 Problem Solving, Kata Coaching, and Leader Standard Work.
Each of these different aspects were explained by numerous colleagues from the organisation. In the second morning session, the audience split up into smaller groups of approximately 10 people. Each separate group circulated around 6-7 different smaller presentations where employees presented brief descriptions of their experience of the different tools / techniques in a 10-15 minute session.
All 4 of the different main approaches were covered.
Key Learnings:
The whole system was driven by the senior management. Their approach was to ensure that all employees would be armed with experience and qualifications that would enable them to more easily get good jobs following the plant closure in early 2020.
The Kata Coaching system was particularly impressive, with Coach, Coachee, and Observers all buying into a system that is difficult to achieve without 100% commitment.
The work done on analysing language and communication preferences to achieve a good coaching system is impressive.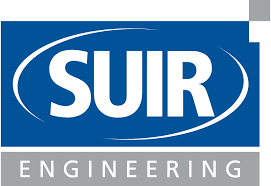 Company: Suir Engineering
Presenter: Michael Kennedy
Title: Leading the Way in Lean Construction: The Suir Way
Overview and Key Learnings: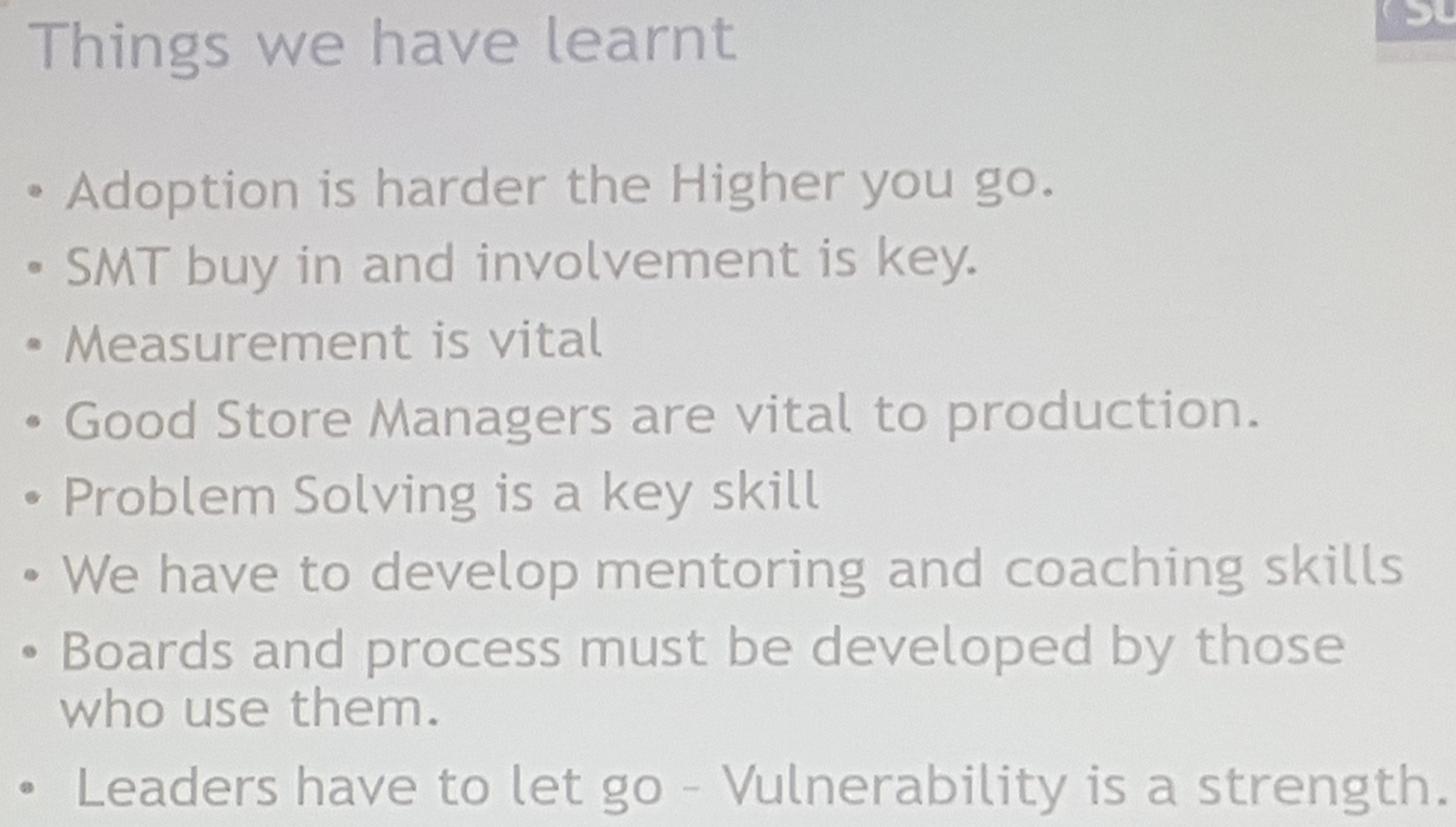 Suir Engineering initiated their Lean journey in 2016. Due to a number of external factors, their Lean journey started in earnest from 2017. Suir Engineering presented their journey to date with some key learnings as follows:
Start with a focus on Leadership and Leadership engagement
Focus on Vision, strategy and behaviours
Set up of Tiers to manage the daily business
Enterprise Ireland Lean Transform is a positive option to support Lean Deployment
A key message was around the importance of Vulnerability, with the book "Vulnerable" by Brene Brown recommended

Company: Ardmac
Presenter: Fergus Nugent
Title: Our Lean Journey So Far
Overview and Key Learnings: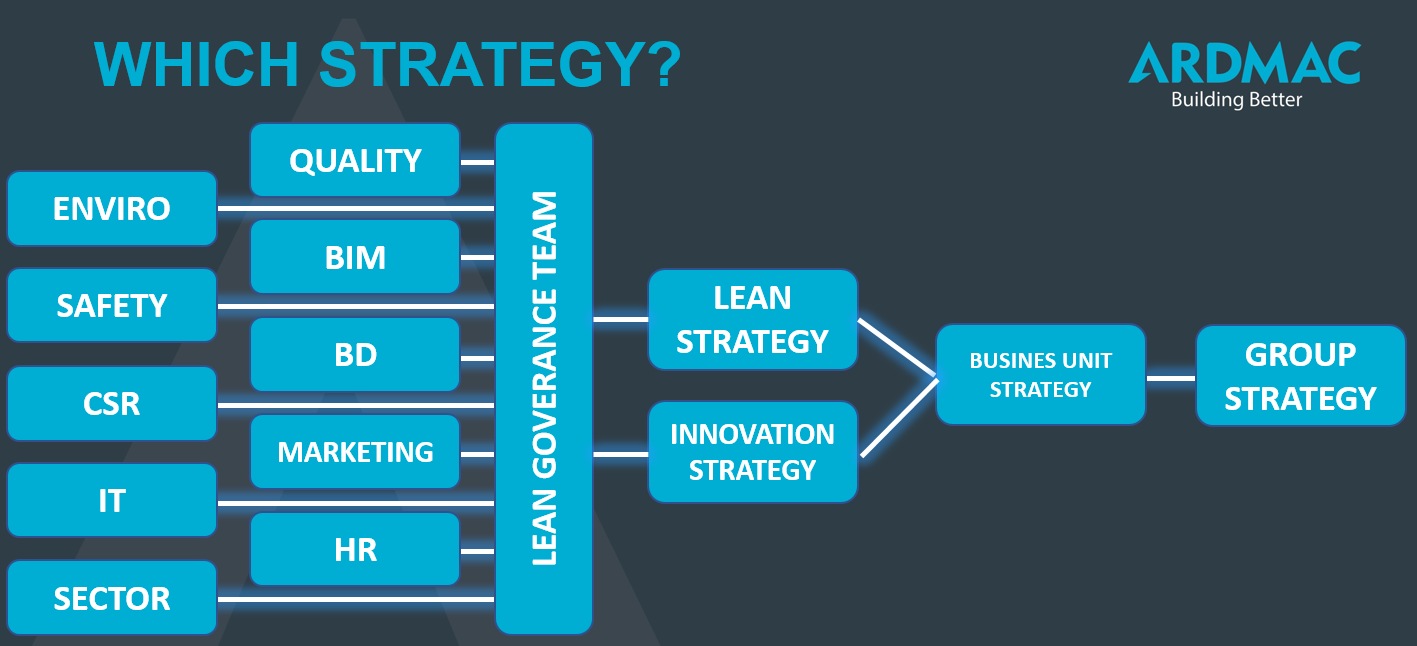 Ardmac initiated their Lean journey in 2015, starting with the deployment of Last Planner System and now have a fully developed Lean Strategy designed around the Shingo Model and inclusive of all elements of the business.
Key Learnings:
Guiding Principles integrated across the entire business
All elements of the business aligned to the Lean Strategy
Leadership buy in critical to success of Lean Deployment
The book "Unlearn" by Barry O'Reilly was recommended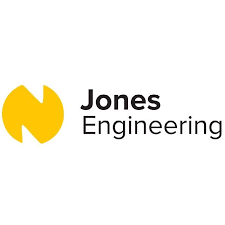 Company: Jones Engineering
Presenter: Paul Harding & Ray Curley
Title: What Factors May Inhibit Implementation of Lean in a Large Construction Organisation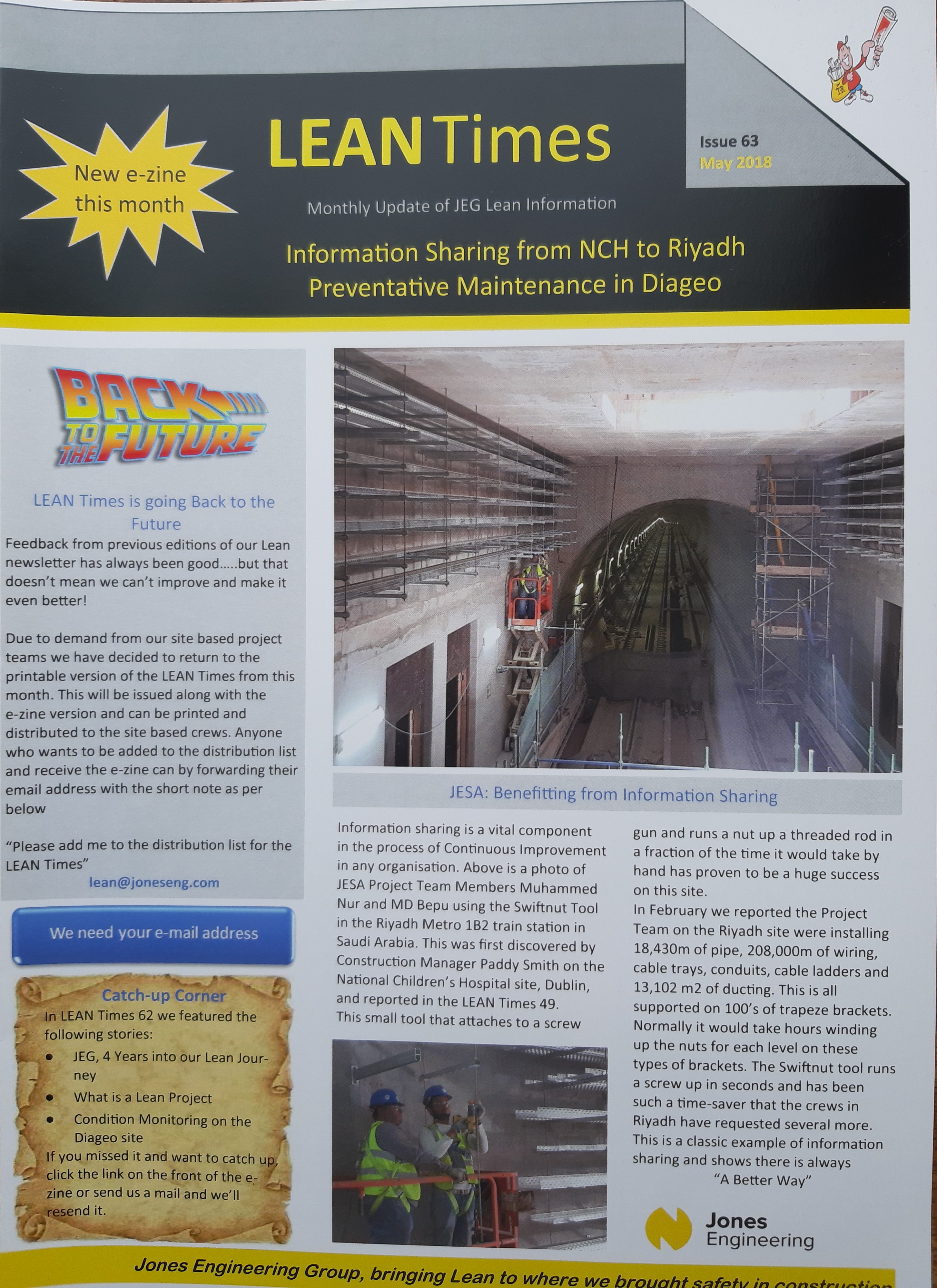 Overview and Key Learnings:
Jones Engineering have worked on their Lean journey since 2015 and have had significant successes around delivering Lean projects. Key learnings from their journey to date include:
Focus on education of people – Jones have trained people to Yellow Belt, Green Belt and Black Belt
Encourage continuous improvement through an Ideas process
Communicate the successes. Jones have a really impressive magazine that shares ideas monthly of improvements delivered monthly
The above is a sample of  what we picked up during this extremely educational day. Hope you found this blog interesting, let our team know your thoughts.
We have attached our presentation on Human Error Prevention from this day so you can see what we presented if you missed out, just click on the link below.
Human Error Prevention WIT MAY 2019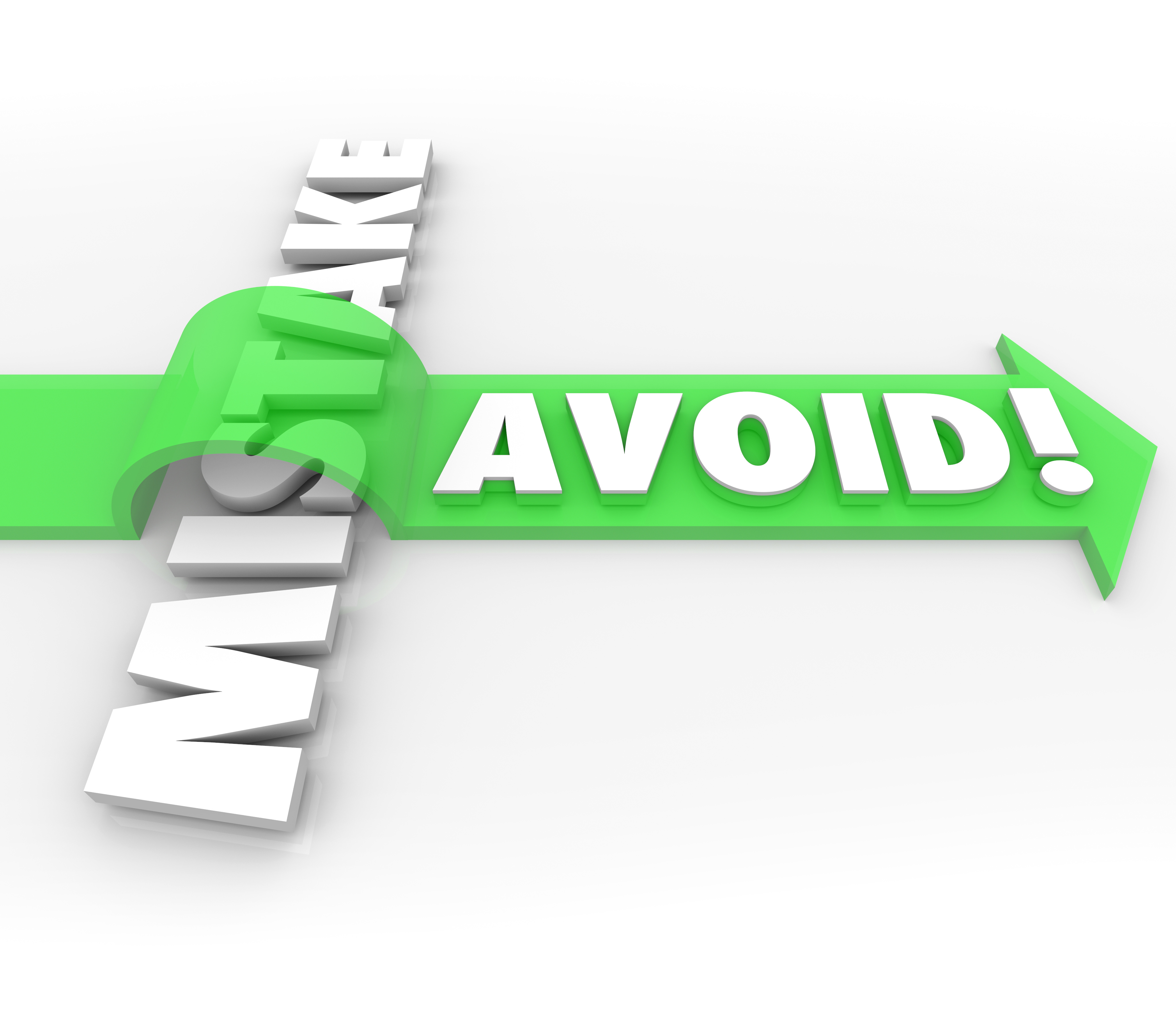 Crystal Lean Solutions – "Delivering Excellence Together"